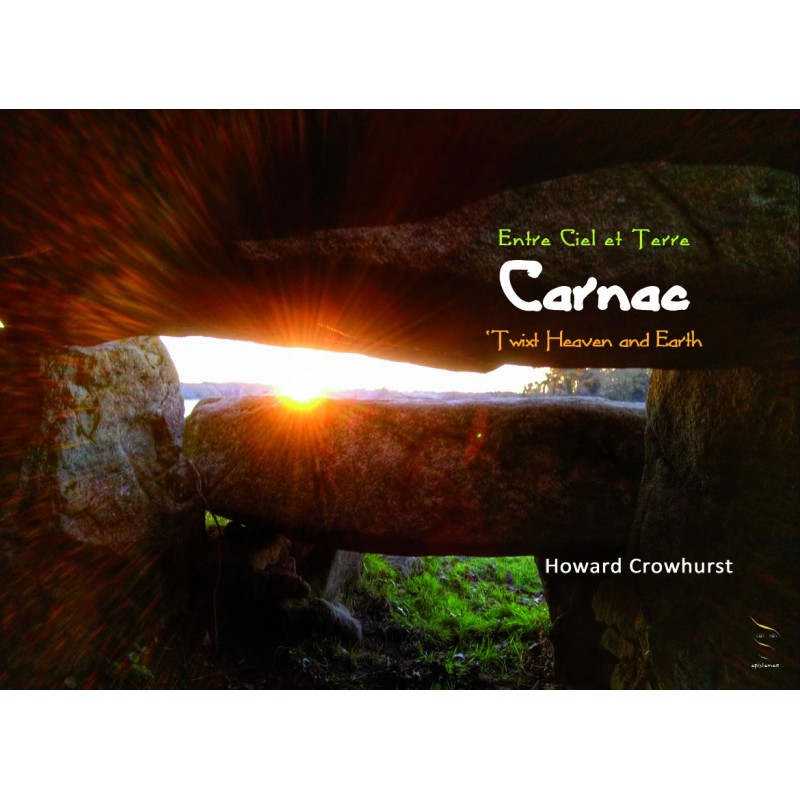  
Carnac 'Twixt Heaven and Earth
New price (previously 27£).
Here is an exceptional book, unique photos of Howard Crowhurst. Taken over a period of 30 years, they reveal those magical moments when the heavens enter into a relationship with the megaliths. 
Magnificent images that demonstrate without words and without equivocation the links between the megalithic constructions around Carnac and the astronomical cycles.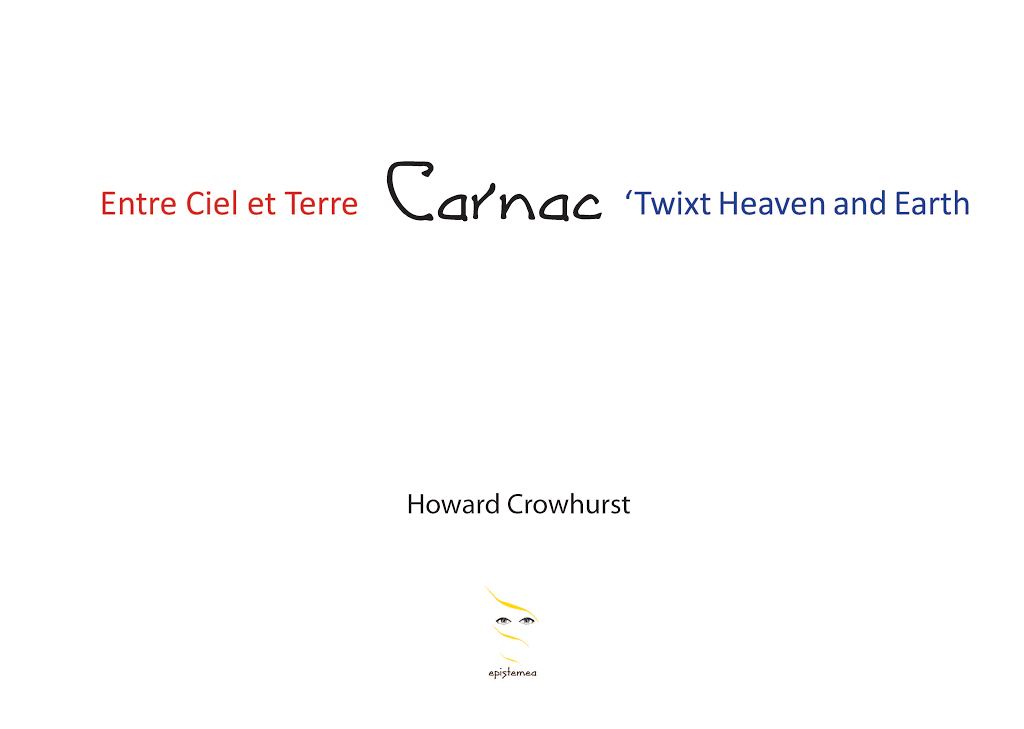 Book of photographs, 136 color pages, format A4 coated, sewn binding, paper 170g. Maps and diagrams. Bilingual book English - French
Each photo is an event to meditate on !
Howard Crowhurst gathers in this book the photographic testimonies, taken over a period of 30 years, of those magical moments when heavens enter in relation with the megaliths. Winter and summer solstices, equinoxes, extreme positions of the Moon but also engravings, the different types of monuments (alignments, menhirs, dolmens...).
It is a complete collection of the life of the megaliths of the Carnac region. 
The maps in this book will help you locate the monuments of the region.
The captions of the photos in French and English will allow everyone to understand how the science of the Ancients is illustrated. Whether for yourself or as a gift for your loved ones, "Carnac entre Ciel et Terre" is already a unique reference providing information and strong emotions related to the science of the builders.
The author :
Howard Crowhurst has been living in the Carnac area since 1985 and has been studying the megaliths since he arrived. In 1989, he became vice president of the Kergal Archeological Association and directed a 40 minute documentary about the group's discoveries. In 2000, he took part in a major French TV documentary about Carnac. In 2010, he appeared in the British television programme Coast and in january 2012, the French equivalent called Thalassa. He spoke at the Megalithomania conference in Glastonbury, England in 2009, 2011 and 2017.
He has written 7 books, 4 of which only exist in French. One of his major works, "Carnac, the alignements" has been said by Professor Robert Temple to be "the most brilliant analysis of a megalithic site in the entire history of archeology" He has also produced more than 50 talks on DVD's.
Howard takes great pleasure in helping people discover what he considers to be the most underestimated civilisation of our time, that the mysterious megalithic builders.