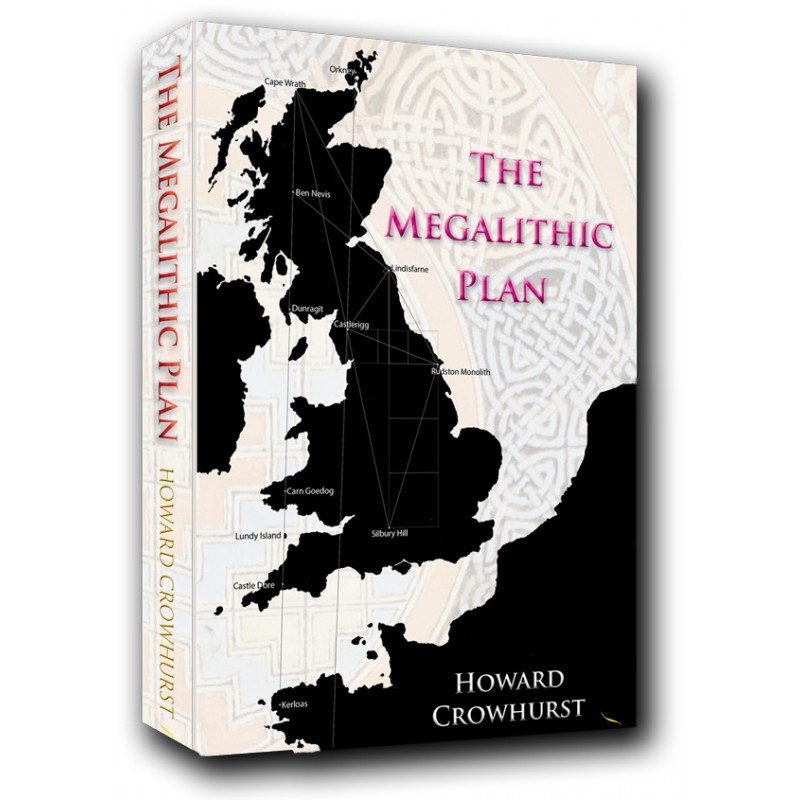  
The Megalithic Plan
The new ground-breaking book by Howard Crowhurst revealing the connections between the major megalithics sites in Great Britain.
A 416 page book in English, available in May 2021. 
Orders are open. Books will be shipped from May 6th.
A limited and exclusive edition of 100 copies numbered from 1 to 100, signed by the author, Howard Crowhurst. You can find them here! 
Book summary:
This book is a revelation. It shows how all the major megalithic sites in the British Isles are linked together by simple modular geometry on a gigantic scale. This includes Stonehenge, Avebury, Stanton Drew, Silbury Hill, Marlborough Mound, West Kennet long barrow, the Durrington Walls and Shafts, the Rollright Stones, the Rudston Monolith, the Devil's Arrows, the Thornborough Rings, Castlerigg stone circle, Bryn Celli Ddu, the Clava Cairns, Orkney and many others.
In the far distant past, Great Britain was measured and organised and unmovable monuments, earth mounds and henges, were built to immortalize the plan and to incorporate the differences linked to the earth's curvature. The major natural features of the British Isles were part of this epic undertaking. The highest points in each part of the land, Ben Nevis, High Willahays, Helvellyn, Milk Hill; the Holy Islands of Mona, Lundy and Lindisfarne; the limits of the British Island, Land's End, Cape Wrath, the Needles, Orkney. The principles behind this masterpiece, on a par with the Great Wall of China or the Egyptian pyramids, and the reasons for which it was done, were handed down orally and in secrecy over the centuries by druids and Celtic monks until they were finally written down in cryptic form in the Mabinogion, the Welsh bardic tales. This was done in the Domesday period when it was believed that the destruction of humanity was imminent. The installation was linked to the massive megalithic monuments in Brittany by incredibly precise meridian lines. This plan has remained hidden until now. This book is not theoretical. It contains easily verifiable facts laid out with exact mathematical method and clear reasoning. It gives all the information and sources necessary to confirm its incredible conclusions. You may not want to believe it but if you study the details revealed here you will be obliged to. Are you ready?
Language : English
Book Feature : 416 pages, 81 photographs and 234 color illustrations. The book contains 17 appendices, explaining specific points discussed in the book to make it easier to read. A complete index simplifies research.